We provide free mentoring to assist you in getting a business started using a proven and predictable business formula. Having said that we will work with you only if you are prepared to work with us!
If you are to work with us we will expect you to undertake a proper investigation of what we do. We will expect you to attend some preliminary meetings to gain insight about our business model.
If you are prepared to put some solid part time effort into this venture you could as a business owner earn an extra R5000pm plus in less than 8 months. If you are not prepared to learn the skills necessary or devote any time to your business, like any other business venture, you will have zero turnover and consequently zero profit.
The key factor in being successful in business is getting the word out i.e. marketing. This is often neglected in order to handle stock i.e. what stock to keep & ensure that items don't expire on the shelf etc.
In our business model product still moves but it is not your problem. That means you have no financial risk!. We leave you to focus on the most important aspect of any business that being marketing. We give you access to business tools to train you and develop and promote your business plus free mentoring.
Registration cost of your business is less than R100. If that scares you it should not. Starting any small business today you won't go far unless you have at least R5000 to play with.
In a franchising operation you will pay a big fee just for the right to use the brand and then also have to pay a monthly fee on the sales. Those expenses don't apply to our business.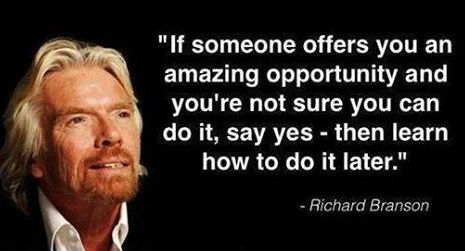 Yes we do have an amazing business opportunity!
Richard Russell - a New York Finance Writer whose article been widely read
defines an ideal business as
(1) The ideal business sells to the world,
(2) The ideal business offers a product which enjoys an "inelastic" demand.
(3) The ideal business sells a product which cannot be easily substituted or copied.
(4) The ideal business has minimal labor requirements (the fewer personnel, the better).
(5) The ideal business enjoys low overhead. It does not need an expensive location;
(6) The ideal business does not require big cash outlays or major investments in equipment
(7) The ideal business enjoys cash billings.
(8) The ideal business is relatively free of all kinds of government and industry regulations and strictures
(9) The ideal business is portable or easily moveable.
(10) Here's a crucial one that's often overlooked; the ideal business satisfies your intellectual
(11) The ideal business leaves you with free time.
(12) Super-important: the ideal business is one in which your income is not limited by your personal output

Our business model meets 95% of the above criteria.
Our business model has created more millionaires over the past 50 years than any other and has stood the test of time and only gets better and better.

Robert Kiyosaki has examined the business model and his CD (left) and book endorse it as one of the best businesses of the 21st century.

This is a serious business and could be the answer to your early retirement that is of course if you ever want to!

You just need to learn and develop your marketing skills and develop a business mindset and hang around the right people.

If your ego is too big to learn new things you will just have to hang around the job market and very little changes!

We would like to work with you if you have an open mind to new ideas and are hungry to learn and be prepared to let go of preconceive ideas and investigate properly.
To become wealthy you will need to study and re-program your thinking!
Are you ready to make some changes? Do you have a desire to make changes?
We are currently only able to work with people in the Johannesburg, Randburg, Roodepoort, Sandton areas.
Call Graham on 011 704 2429 to set up an appointment
"We're not going to change the world. We're going to build a
network of people who are going to change it"
Richard Branson